The enterprise has earned a high reputation in manufacturing weatherstrip moulds for the automobile industry. We decide the specification of the mould followed by design and manufacturing based on product data received. We make the moulds that meet all the requirement of QCD (Quality, Cost, Delivery time). We have enhanced design capabilities in order to accomplish our dream of "making moulds for all automotive weather strip products all over the world". We have deepened collaboration between design and production to create unique mould products.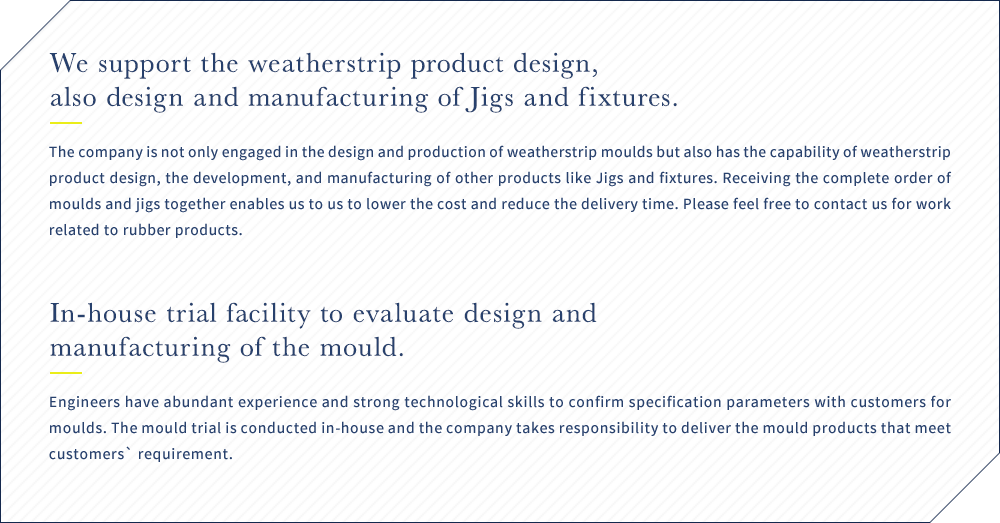 The mould is a template of steel material for manufacturing uniform products with the same specifications within a short time. Moulds produced by our company are mainly injection moulds for rubber and plastic.

Depending on mould design and method of manufacturing, the cost of mould varies leads to the quality of the products and ease of mass production method. For example, a mould that is strong and easy to maintain even after long-term use better than a mould that requires changes after production small quantity of products. In other word good mould is one that not only meets product design and specification but also satisfies users` pospects and demand of creating `high quality products in function`, `realization of mass production`, `reduction of production cost` and `optimization of production process` through better mould design and manufacturing methods.



MS is specialised in manufacturing moulds for rubber like weatherstrip that needs three-dimensional processing. Weatherstrip is a rubber product used for doors and windows of the car which prevents wind, noice and rain from entering the interior of the car and act as cushioning material to ease the impact when closing the door.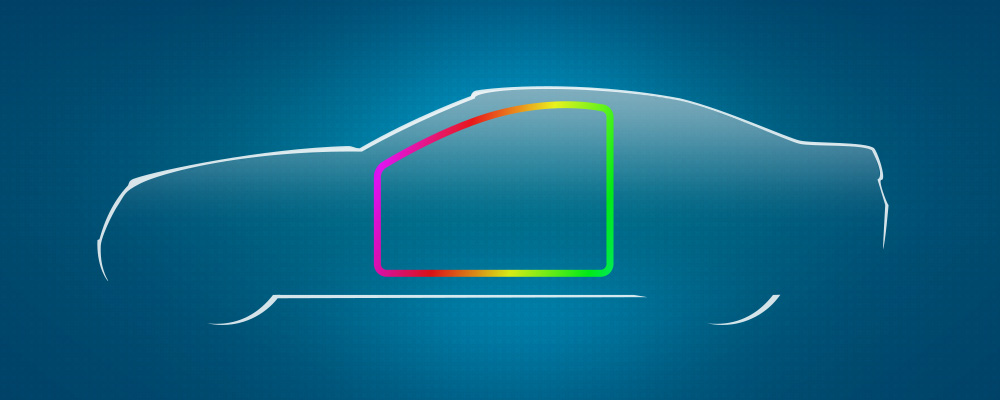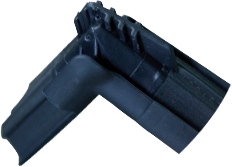 The Company, founded in 1971, has been engaged in mould design and manufacturing for over 40 years. We have earned the high reputation for weatherstrip moulds which are the indispensable part of the automotive industry. Weatherstrip need a special mould with the complicated structure of the extruded parts set in the mould to make the product. So it requires technically high skilled engineers and we are proud that MS have the capability which makes us a leader in this field. Moreover, our company conducts business with many customers, which is possible only because we have earned the trust through our reliability and innovation. Customer diversifications enables us to improve quality and reduce the mould cost. We continue to strive to refine our technical strength. The Company also makes moulds for other rubber products for industrial parts.



Most of the plastic products around us are made of moulds for injection moulding.
Plastic products by injection moulding process produce the part by injecting plastic raw material into the mould. Material for the part is fed into a heated barrel and forced into the mould cavity where it cools and hardens to the configuration of the cavity.